There are many concepts and programs out in the wide world today advocating the purchase of high cash value life insurance. At McFie Insurancewe don't just sell Participating Whole Life Insurance, our clients receive the best service, software, strategies and opportunities to empower them to keep and create more money. The Perpetual Wealth Code™ is at the heart of everything we do, and because it is an advanced and proven strategy, people look to McFie Insuranceas their leader.
McFie InsuranceFounder Tom McFie was introduced to the Infinite Banking Concept through the book Becoming Your Own Banker by R. Nelson Nash. As he studied the principles taught by Nash he learned of Bank On Yourself, Freedom Fast Track, etc. he realized that they were all built around using a life insurance policy as a savings vehicle and leveraging the cash values for self-financing.
So far, so good. But from there life insurance, banking and the money management aspects of these concepts became intertwined, mixed up and downright confusing.
As more and more people start using life insurance and leveraging the cash values using the concepts that are out there, more confusion has risen.
Here are a few misnomers:
Thinking of a life insurance policy as a bank (It is not.)
Thinking that a life insurance policy's cash value will grow simply because you borrow money against it and repay the loan with an equal amount of money a few days, weeks or even months later. (That's only moving money around and creates an interest expense.)
Thinking that you should always borrow from a life insurance policy even to pay off debts at lower interest rates or in other situations where there are better options (It's not always best to use money from a life insurance policy loan.)
Some of these misnomers have enabled insurance agents to sell products that have high fees and greater risk than most people need when they're capitalizing their policy with hard earned savings.
McFie Insurancehas set to work to help clear away these misnomers, and part of The Perpetual Wealth Code™ came about because of this effort.
The Perpetual Wealth Code™ has nothing to do with life insurance, it's an easy "code" derived from ancient wisdom that you can apply to become a wise money manager and create wealth even without using life insurance.
Key Points of The Perpetual Wealth Code™: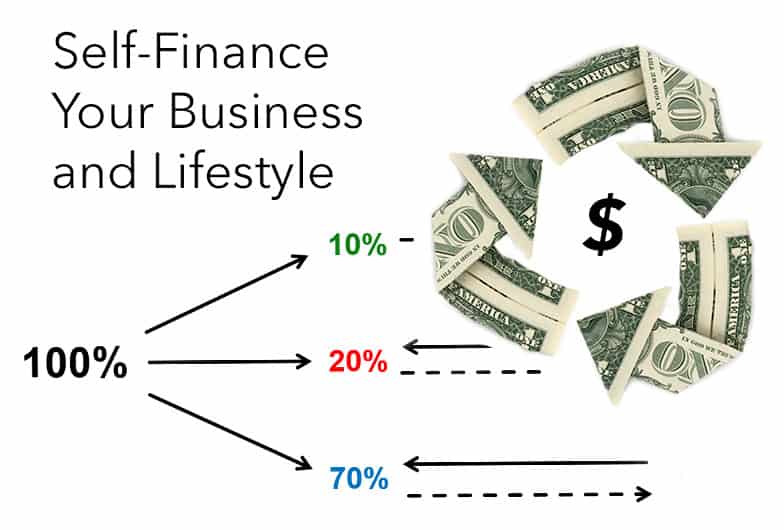 Save 10-30% of your income (see the 10-20-70 principle)
Ensure maximum control over the benefits of your savings (we call this Guaranteed, Available, Manageable, Equity)
Leverage your savings to finance your personal and business purchases and make payments back to your savings over time

This creates Free Cash Flow, which is what Jeff Bezos used to build Amazon.com into the online retail giant we know it as today.
You get to recover interest you would have normally paid to a bank or finance company. The Volume of Interest on these purchases can be anywhere from 10% on a small loan to about 50% on a typical mortgage + more if you refinance or move within 30 years.
You also have full control over the Velocity of Money. The Velocity of Money is how often you can lend money and use it over and over again. This is not possible with investments that lock your money away for a long period of time (i.e. Tax Qualified Plans, CDs, Bonds, etc.)

Create a system to pass on generational wealth with minimal estate and income taxes
Experience the wealth of knowing that what you are doing is profiting not only you but others as well

Stay connected and energized by like-minded people applying The Perpetual Wealth Code™ (see McFie InsuranceWealth Summits and other resources)
A winning experience where you get to be part of a living, breathing, organized body that is creating wealth for others based on values like; health, relationships, abundance and productivity
The fact that Participating Whole Life Insurance is the best vehicle to maximize The Perpetual Wealth Code™ is a subsequent detail.
Here's why it makes sense to use a Participating Whole Life Insurance policy:
You can use your "savings" to pay premiums, and your policy immediately provides a death benefit for protection and a legacy
Even in the first year (if the policy is designed correctly) you can access 50% or more of the amount paid in the first year premium GUARANTEED!
The Life Insurance Policy helps you create Free Cash Flow, as well as recovering interest you would normally pay to a bank or finance company
There are no qualification hoops to jump through for access to money as with a traditional bank loan because the full amount of the loan is collateralized by your death benefit
You are in full control of how, and how often you use this money
With a participating policy you also get to share in any profits of the insurance company that are over and beyond the guarantees provided in the policy contract
In the long-term, your insurance cash value growth exceeds the premiums you have paid and with proper planning the death benefit can become a tax free legacy
If you would like to learn more about The Perpetual Wealth Code™ and see how it could work in your life, Contact us for a complimentary appointment.
In this appointment we can show you an overview of the concept, and answer any questions you have.