Fees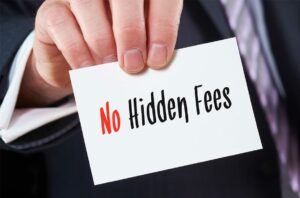 We are independent agents who represent several mutual life insurance companies.
As independent agents we have complete liberty to search and select the product that best fits your needs instead of trying to use a one size fits all approach to design your policy. These insurance companies pay us a commission to design and sell their products, so we do not charge fees for this. We are also happy to service your policy, assisting you with correspondence with the insurance company free of charge.
We do offer other services which may have a fee associated with them, but these are elective services. You will be informed of any service that may incur a fee ahead of time. The bottom line is that insurance companies pay commissions to their agents that design and sell insurance policies. You shouldn't have to pay an agent, including one of our agents, to design an insurance policy for you.