Tom Balmer
Jan 24, 2018
Author - John T. McFie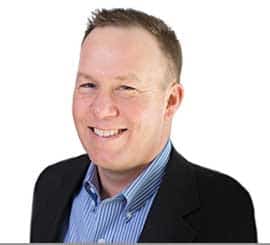 Born and raised in Iowa City, Tom grew up working through high school and college in his family's business. Although he enjoyed working for the family business, after graduating with an accounting degree from the University of Iowa he moved to Kansas City.
Practicing accounting and finance for large companies during his time in KC may lead one to believe he had some financial insight regarding his own finances.  Following the advice of the "experts" (and the crowd), Tom deferred as much as he could into his 401(k) and watched it grow without giving it much thought.  As is the case for most, this did not end well.
Tom learned a hard lesson in the market crash of 2008, but in the aftermath Tom was blessed to meet his mentor Dr. Tom McFie.  With Dr. Tom's help, Tom discovered the power of The Perpetual Wealth Code™ and finally acquired the financial insight he had been searching for.
Now back in Iowa City and part of the family business once more, Tom has also joined the McFie InsuranceTeam and is excited to help others take control of their finances and their lives.