Mark Dealy
Nov 27, 2018
Author - John T. McFie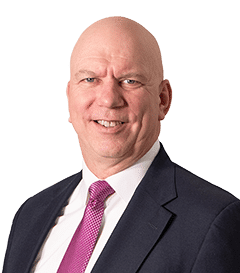 After being in business for 20 years, my wife, Ronica, and I were discouraged with traditional methods of investing for retirement. Instead of government qualified plans helping us, we realized they were actually robbing us of our wealth because of fees, taxes and gross misrepresentations of these plans. We had no workable plan, and we had 6 figures of debt on credit cards.
In 2008, we met the McFies. We found we shared some similar values, and they taught us the importance of a successful financial strategy.
Ronica and I spent the next decade implementing that strategy. Our "bad" debt is now gone. Along the way, we were able to build up our savings so we would have the means to deal with emergencies which allowed us to stop the cycle of debt growth in its tracks.
During this process, I became a Mentor at McFie Insuranceto teach others how to implement personalized wealth building strategies for their own lives.
When not serving clients, Ronica and I serve in a marriage ministry for distressed marriages. We both enjoy our family and friends. We like reading, taking walks, traveling and an assortment of hobbies.