Ben McFie
Jan 19, 2018
Author - John T. McFie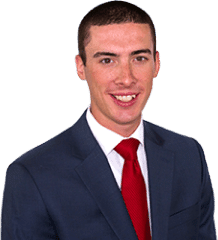 People are important to me. I love to help others become the best that they can be. From the time I was 5-years-old I remember that finding ways to help other people was the happiest, thing on the planet. In fact I'm the "Mountain Man" because I like to help people reach the highest peaks in their life.
Zig Ziglar was famous for saying, "You can having anything in life you want as long as you help enough other people get what they want." And I get to do that everyday of my life…help others have more money! What an honor.
But wealth is more than just having a lot of money. In fact, money can be a distraction to becoming wealthier if you're not careful. Those who are really wealthy realize that money is something that can always be created if you don't compromise the real wealth in your life like, relationships, freedom, values, and wisdom. That's why the relationships I have with our clients are so very special to me.
When I'm not at my desk you'll most often find me enjoying time with my family and friends, playing my guitar, flying or working in the yard, fabrication shop or hangar.