The King
Dec 9, 2015
Author - Tomas McFie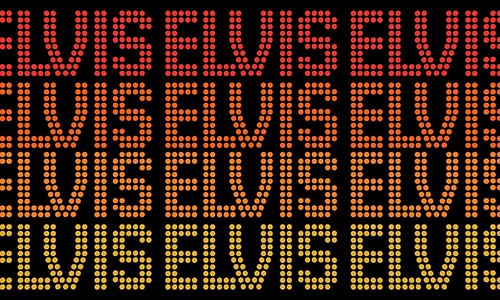 Elvis Presley made his 1st and only appearance on Nashville's Grand Ole Opry Oct 2, 1954 and was told by the manager he was "not bad but did not suit the program."
Funny how critics can't spot talent and financial critics can't spot genius.  To validate this point Google Jeff Bezos' name…what you'll find is a plethora of critics passing judgment on his brilliant way of managing money at Amazon.  And all because Bezos' has focused on free cash flow[i] instead of margin[ii].  But Bezos is king at Amazon every bit as much as Elvis was king of entertainment, reading the crowd and playing to their needs and fulfilling their desires. As CEO of Amazon Bezos realizes that "free cash flow is something investors can spend"[iii] and that spells success.
High margins are difficult to maintain in any company and for retailers margins are nearly intolerable.
And when it comes to personal finances you are more like a retail business because your need for cash flow is more critical than your need for accumulated margin that can't be used for current expenditures and needs.
Examining the more profitable retailers in the world you will find very slender margins: "Amazon is around 1%, Costco is at 2%, Wal-Mart is around 3.6%"[iv]and Ross Dress For Less was 7.75% as of early 4th quarter 2105[v].  You can readily see that retail is not a margins business.  And the reason is, "There is a very big difference between income and free cash flow."[vi]  "Earnings can often be clouded by accounting gimmicks, but it's tougher to fake cash flow"[vii] and without free cash flow capital ceases to expand.
Distressingly many advisors continue to focus on margins (earnings, income, etc.) instead of free cash flow to the peril of their cliental.  This focus is adopted predominately because it produces higher profitability for the advisor but one cannot rule out ignorance concerning the value of free cash flow as a partial reason as well.
The Perpetual Wealth Code™ focuses on free cash flow because that is how to create massive amounts of wealth without necessarily having a lot of money.  As middle class Americans seeks more assurances for their financial future free cash flow is the best-proven track record that can most reliably satisfy these demands.  Coupled with personally designed participating whole life insurance policy(s), the Perpetual Wealth Code™ by implementing the concepts of free cash flow more than meets the needs and demands of those who understand that free cash flow trumps margin because free cash flow really is king.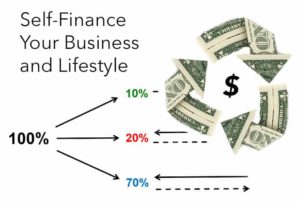 [i] "Cash that is available after laying out the money required to maintain or expand your asset base." http://www.investopedia.com/terms/f/freecashflow.asp
[ii] Referring to Profit Margin expressed here as a percent where a 20% margin would mean you keep $0.20 of every dollar earned
[iii] http://www.usatoday.com/story/money/business/2013/10/31/what-jeff-bezos-gets-that-amazons-critics-dont/3324845/
[iv] Ibid
[v] https://www.google.com/finance?cid=488053
[vi] http://www.fool.com/knowledge-center/2015/10/09/free-cash-flow.aspx
[vii] http://www.investopedia.com/terms/f/freecashflow.asp