Meet Hugh, Jennifer and their three children: Harrison, Dean and Clara from Ohio.  There are three things Hugh and Jennifer have focused on teaching their children:
How to walk with God
What to put in your mouth and
What to do with money.
Although very intentional about their money decisions, the Cradducks say they used conventional middle-class wisdom for several years. This, Hugh says, "Basically leads to debt." Living pay-check to pay-check, not amassing wealth and not making any significant headway, Hugh started searching for alternative financial opportunities. While reading one of his chiropractic periodicals, Hugh read an article by Tom McFie about using life insurance to save and grow money without taxes, fees or penalties and be able to access it without restriction (aka: The Perpetual Wealth Code™). Hugh cut the article out and sat on it for 6 months. Then he saw another article by Tom McFie and decided to buy the book Tom was recommending.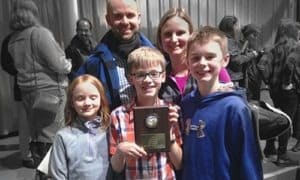 After reading the book, Hugh went straight to a local insurance agent where he was sold a policy that, he learned later, was more favorable to the agent than it was for Hugh. So, Hugh went to one of Tom McFie's workshops. "He made things very clear. We realized that this can put us in control of our money…I trust myself to manage my money and I don't particularly trust those who are running Mutual Funds or, what have you," Hugh declares.
The Cradducks purchased policies from Tom at McFie Family Insuranceand, "Since that time, we've exercised that money every year, every month in different ways…paying for expenses that we already have and paying ourselves back. It's been life altering in that it has put us in control of our financial future to the extent that a person can be."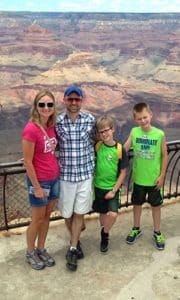 Using the Perpetual Wealth Code™ has liberated the Cradducks to travel, reach beyond their called tithe and finance missionaries in a way they simply couldn't have entertained before. Within their money management they pay utilities and finance the 'humdrum' of things at home; all while recouping those monies and interest. "That's not just empowering, it's encouraging," Hugh imparts.
Recommending the Perpetual Wealth Code™ to others, Hugh says: "Now is the time. With insurance, there is a time element. The earlier you start, the better deal you get. We tend to think that (with insurance) we're tucking away money we're not going to see anymore (but with) this kind of policy, your premiums are going to pay you and put you in control of your finances."
Hugh has received special training and is now a Wealth Mentor at McFie Family Insurancehelping people take control of their money, just like he has done. "Everyone else wants to control your money (but) this puts you in the driver's seat. That's just not something that's offered, outside of what we're offering" Hugh says.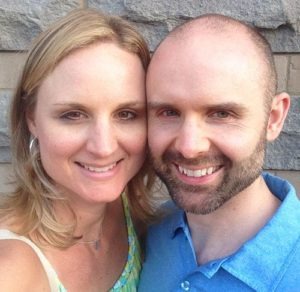 As a very musical family, the Cradducks like to sing and play at their church. Hugh does local theater; although he mostly sings, he will put on his tights and act if needed. Harrison, Dean and Clara (8th, 6th and 4th grade) participate in Spelling Bees. Fitness focused, the family spends time together at the YMCA swimming, playing racquet ball, etc. They also enjoy traveling. Since they are the only members of their family who live outside of the state of Texas their travel destinations typically tend towards that part of the country.
Sources: Dr. Cradduck and the Living Richly Newsletter, 2018