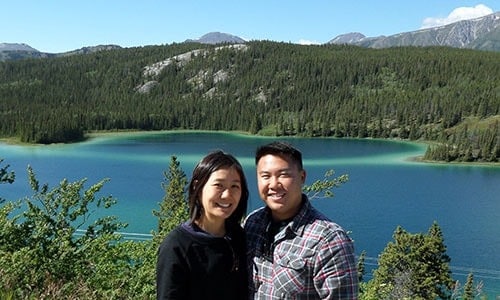 Meet Jeffrey and Dr. Cathy Ng from California! Jeffrey has been an elementary school teacher for 10 years. For him, one day is never the same. "It's excitingly unpredictable," he says. "You have a plan (for the day) but it never turns out that way." Dr. Cathy is a family based pediatric chiropractor and describes her career in 3 words, "It's a JOY!" She has been in practice for almost 9 years.
The Ngs were first introduced to The Perpetual Wealth Code at a chiropractic seminar where Dr. Tom McFie gave a presentation explaining how certain types of life insurance, when designed correctly and combined with The Perpetual Wealth Code, can allow you to use your money to make purchases, pay yourself back, earn a guaranteed ROR and have a Death Benefit.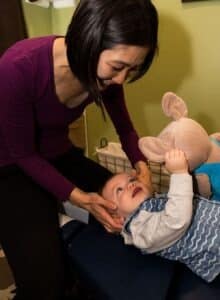 Dr. Cathy had always been a good saver, so the fact that The Perpetual Wealth Code included saving aligned with her values. Also, being able to spend money for things they needed and that would give them a better quality of life, aided them to make their decision that the Perpetual Wealth Code would be the right thing for them.
The Ngs purchased their first policies, which they had Tom design, and started following the Perpetual Wealth Code. Dr. Cathy remembers thinking, "Why didn't I do this sooner?! I was able to buy my first new car with the help of my policy and I was also able to pay off all my student loan debt, due in part to the cash values." Jeffrey has used his policies for, "Things that I would normally just pay out of pocket. Since we're going to be using these (purchases) for a while, why don't I use my policies, pay for them and pay myself back with interest?"
For four years now the Ngs have practiced the Perpetual Wealth Code. It has helped them save, become debt-free and in addition they're enjoying nice vacations and some of the finer things in life. "We're paying ourselves back and the money is there for us to finance a vacation or another home improvement project," Dr. Cathy says.
Something the Ngs especially enjoy, is the hands-off capability.  "Because its automated, the system is working behind the scenes for me where I don't have to put a lot of effort into it, and yet our money is in a safe place, and is there when we need it," Dr. Cathy conveys.
Earlier this year a plumbing failure in their home required the Ngs to re-pipe their house. While walking their dog, Jeffrey suddenly realized, "I could totally use our policies to pay for these unexpected renovations, then pay myself back so (the money is) there for future home improvements." Being inventive with how you use your policies is, as Jeffrey says, a key component to the Perpetual Wealth Code.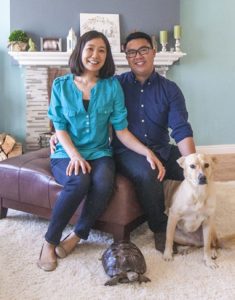 In their free time, Jeffrey and Dr. Cathy enjoy working on "Do-It-Yourself" home improvement projects, taking care of their pets (an eight year old Carolina Dog named Kiki and a 26 year old California Desert Tortoise name Shelly) and eating Jeffrey's home cooking. They also enjoy vacationing in one of their favorite spots…Cancun, Mexico.
Sources: Jeffrey and Dr. Cathy Ng and the Living Richly Newsletter, 2018