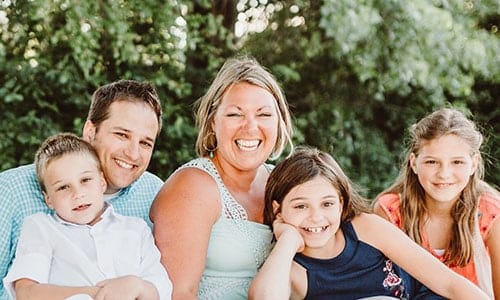 Meet the Derhak Family: Dr. Russ, his wife Anna, and their three children from Minnesota! After being in chiropractic practice for over a decade, Dr. Derhak says his favorite part is serving entire families. He enjoys helping people reach their health potential and restore their hope. And he especially likes to help children, knowing that the care they receive as children will have long lasting effects on their health as adults. But it was an injury that first introduced him to the benefits of chiropractic care.
While preparing for a career as a medical doctor, one day his school held "A Day of Medicine" where medical doctors, residents and students were brought together to share their professional experiences. Halfway through the day, he thought, "This is not for me."  Later, after a back injury, he went to a chiropractor and achieved positive results. His background in science gave him further appreciation for chiropractic and he decided to change his course of study. He graduated from chiropractic college in 2005.
Shortly after graduating, Dr. Derhak heard of Dr. Tom McFie and what is now commonly referred to as The Perpetual Wealth Code… the way to be your own money manager, and manage your finances like Bankers do, but on a personal level using high cash value life insurance. "At the time, I thought I didn't have any (enough) money. So, I didn't feel like I could do it," he recalls.
A few years later, he met with McFie Family Insuranceand began to put some of the building blocks into place. "You guys walk down the numbers and show people not only what's possible for the future, but what's actually possible where you're at right now." Regarding participating whole life insurance and the perpetual wealth code, Dr. Derhak says, "It's just a super, powerful tool for people, especially like us, who have growing families.  We need to save for retirement, but at the same time we need cash flow NOW to continue to live."
When Dr. Derhak was ready to purchase policies, he realized they were already doing parts of The Perpetual Wealth Code™. Of course, his profits were not as significant as they are now with his policies. He didn't have the guaranteed Internal Rate of Return and dividends. Now he has both of those AND a death benefit for his family.
"It's really just a mindset shift," he explains. "It's something that has been around forever, but almost no one knows how to utilize it properly. It's one of those things that when you can get the mindset shift going, it opens up doors of more things that are possible. The best part is that you get different results. That is fantastic!"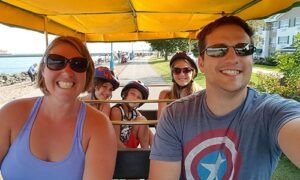 Anna has complete confidence in him and his decisions. Though she doesn't claim to understand it all, she has read and learned enough about The Perpetual Wealth Code™ so that they are agreed in their approach and can work well together. "It's much easier to take action when we know the results we're going towards."
They have used their policies for a down payment on their first house, purchasing equipment for their office, taxes, cash flow and peace of mind. A few weeks ago, they had a welcome surprise when they found out how much cash value had built up in their policies. Regarding their premium payments, he said, "We haven't even missed it (the money) because we haven't thought about it!"
Right now, they are thinking about using some of their cash values of their policies to take their family on a Disney vacation. They will then pay themselves back and be ready to use the funds again to make some home enhancements…like a four-season porch, or something of that sort. They are also saving for their kids' college and their own retirement.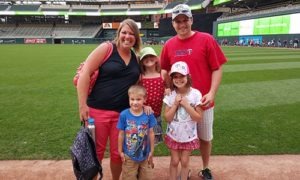 For fun, this family likes to watch movies together. Consider them "Movie Aficionados!" They like to take road trips…especially when it leads to a water park. And they are a sports family. They enjoy swimming and playing: basketball, softball, baseball, and soon-to-be, soccer!