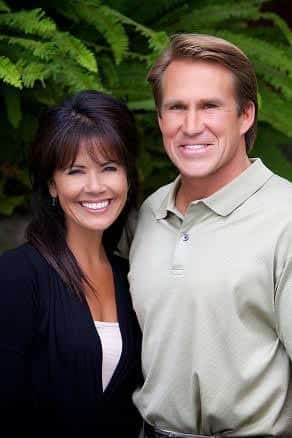 Dr. David Melendez knew he wanted to become a chiropractor at age 18 when he benefited from his first life changing chiropractic adjustment, after sports injuries, a dislocated shoulder, stomach problems and spinal pain.
He met his wife, Lorraine, while they both attended chiropractic college.  Upon graduating they got married and opened practice together.  Three kids (Jacob, Lucas and Alisa) and several years later, Dr. David says, "Chiropractic was good, but the retirement plans, traditional investments and trying to save was frustrating and not as productive as I thought."
It was about this time that a colleague referred Dr. David to McFie Family Insurance.  "I went to a [McFie Family Insurance] seminar in Newport Beach not knowing anything but wanting to learn something different, because what I was doing with my 401k was not getting me ahead.  It took awhile to grasp the concept, but as I read books it just made sense."
Dr. David got started with the Perpetual Wealth Code™ right away.  Instead of being frustrated with the traditional investments and trying to save, he now has  "forced savings" and a solid plan that grows.  "The biggest thing," Dr. David says, "is liquidity.  My money is always available and I can capture moments of opportunity and use my money without losing the investment.  I can borrow and pay myself, which is HUGE because nowhere else can you do that!  And, there's no guilt!  I'm not saying, 'Oh, no, I'm using all this money. I'll never get it back'… you just borrow it and then pay it back.  I wish I would have known about this sooner."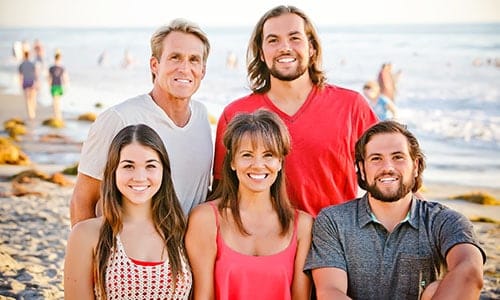 Creating lifetime family memories with vacations or time off is something that is very important to Dr. David.  Earlier this year he and his sons went on a surfing trip together…a trip he had been dreaming about for 20 years. Staying at the Kandui Resort on the Mentawai Islands in Sumatra, Indonesia they surfed some of the best waves in the world.
"This trip would not have been possible with traditional investments. All the money would have been tied up in investments with penalties, and since you don't have liquidity, you're stuck!  You can't take time off! Not so with the Perpetual Wealth Code™… it's priceless! I won't have to wait so long for the next big trip."
Earlier this fall the Melendez Family rejoiced to add Jacob's wife, Anna, to their family. Festivities around the event were another opportunity for self-financing through their life policies.
Living at the beach in sunny California, Dr. David loves water sports: swimming…in the ocean, surfing…in the ocean and paddle boarding…in the ocean!  He also enjoys dancing with his wife, working out, hiking and eating good food.
As a promoter of the "100-year lifestyle" Dr. David says, "Life is short, why make it shorter? Live it NOW."
Sources: Dr. David Melendez and the Living Richly Newsletter, 2015