Meet Dr. Miguel Cruz, a chiropractor from North Carolina. To be a chiropractor was not on Dr. Cruz's radar when he started down the pre-med route in undergraduate school. In fact, at that time, Dr. Cruz did not even know what chiropractic was.
During his studies, he began suffering some severe sinus issues. This certainly presented this lover-of-the-outdoors with a problem. He sought help from the medical profession, but with unsatisfactory results. His sinus issues just didn't go away.
One day, Dr. Cruz ran into a chiropractor (no worries, just theoretically speaking) who explained to him what chiropractic was and how it worked. He was intrigued…even more so when his severe sinus issues went away under chiropractic care!
He graduated from college with the credentials D.C. behind his name and has been a chiropractor for 35 years. When asked what he loves most about his work, Dr. Cruz replies, "Seeing the patients respond, seeing the results and seeing people's gratefulness for the results they've had."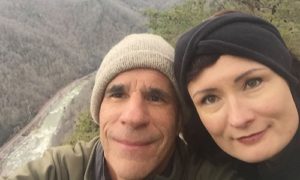 Just as Dr. Cruz's studies underwent a major change, so did his financial strategies. It first began when the recession hit, and wiped out a good chunk of the money he'd been slowly, but surely, stocking away in his IRA. Fed up with the constant reading, studying and checking on the stock market he had to do every single day, Dr. Cruz decided it was time for him to get a new plan.
In the chiropractic journals there were articles by Dr. Tom McFie who talked about something called The Perpetual Wealth Code™ and how to leverage high cash value whole life insurance. Dr. Cruz always read these articles, and was reading some books on the subject as well. One of Dr. Cruz's good friends had high cash value life insurance policies that he was leveraging and he was doing well with it, so Dr. Cruz decided to talk to his friend and then he called McFie Family Insurance.
"I decided to make the plunge," Dr. Cruz says. He bought his first policy, and, as his own Money Manager, was soon leveraging his policy with good results. First thing he used his policy cash values for was to purchase a car. Next up was the purchase of some business equipment, low level lasers, and then to pay off some loans.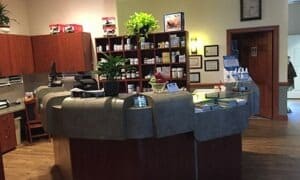 Most recently Dr. Cruz has used his system to fund the remodeling of his chiropractic office. It's so much easier than trying to invest in the stock market. He knows exactly what he needs and what is going to be profitable for running his business, so it's a great opportunity for him to use the cash available to loan to his business. Plus, he will make sure that his business pays him back!
When asked about owning participating whole life insurance and the Perpetual Wealth Code™ he said, "I like the whole concept. The long term picture is always good, you're saving money, you're paying yourself and your money is always available. "It's wonderful. It's just like a peace of mind, having that extra money, that extra cushion available. Really, the way I look at it, my life insurance is free."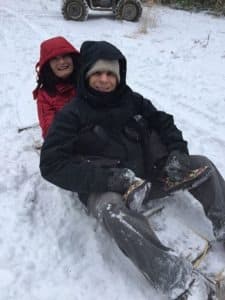 Dr. Cruz and his wife Lesia live in the mountains where the world is their playground. In addition to bicycling on their tandem road bike, they like to hike, boat, fish, and kayak…"Anything to do with outside…we're always outside doing something," he says.
Sources: Dr. Miguel Cruz and the Living Richly Newsletter, 2017